Useful Links
MultiCharts .NET Analyze charts, create powerful strategies and indicators, and place automated or manual trades! MultiCharts .NET is an award-winning trading software platform with C# and VB support. Its TradeManager PlaceOrder functionality allows you to program higher-level trading automation. Its integration with Microsoft Visual Studio enriches your programming experience.
You have some great trading ideas. How can you test them and see how good they are in the shortest time possible without risking your trading capital? How can you improve them? How can you trade according to your rules rather than emotions? How can you eventually automate some of your best strategies? TradeStation Platform is a leading tool for developing, testing and automating your trading strategies. Its integrated Portfolio Maestro portfolio testing module allows users backtest portfolio using Look-Inside-Bar for greater accuracy, integrate fundamental analysis, conduct portfolio analysis and management.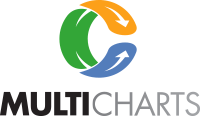 MultiCharts is another award-winning full-feature trading platform. It is EasyLanguage-friendly, allowing users to run non-object-oriented EasyLanguage codes with no or minimum changes. It's PowerLanguage is very much similar to non-object-oriented EasyLanuage, but with its own enhancements. MultiCharts supports a wide choice of supported data feeds and brokers. Its Portfolio Trader, with portfolio testing and management capability, is attracting users' attention.
TradingCode.net is the best site for learning MultiCharts .NET. Jos has done an exceptional job in his research and put all the details together in one place for your learning. We are all busy and our time is valuable. TradingCode.net save you many many hours in research and learning MultiCharts.Net.
CupWatch.Com offers training materials, CupWatch reports, TradeStation indicators and strategies to help traders trade cups AND inverted cups with much greater flexibly and choices, depending on the market phases. You will gain much insight from the training materials and strategies, and will change significantly how you see and trade the market, for better.
AMP Futures